To support universal access, we have created a subset of our diplomas courses for free participation through the edX platform. edX is an online platform for education and learning founded by Harvard and MIT. It currently hosts over 20 million learners, many top-ranked universities worldwide and various industry-leading companies. edX
removes many of the traditional barriers to education including cost, location and access.
The BWRC offers a MicroMasters® program through edX, Water and Global Human Health, which consists of 6 graduate level courses taken over approximately 6 months. These courses are also available as stand alone offerings. Students will learn to explain the complex role of water in the environment and its impact on human health, critically evaluate water issues and identify key aspects of concern to human health and apply established and emerging knowledge to water and human health issues.
Completion of this MicroMasters® Program in Water and Global Human Health gives your 50% credit towards a full Graduate Diploma in Water and Human Health from Queen's University. In turn, successfully obtaining the Graduate Diploma provides you advanced standing in one of four different masters degrees at Queen's University: Collaborative Masters Program in Applied Sustainability, Masters in Engineering, Masters in Environmental Studies, Masters of Science.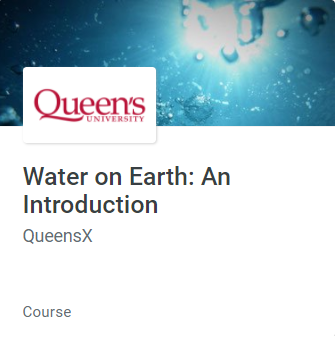 This course covers the flow of water as it falls to the earth and travels towards rivers, lakes and oceans.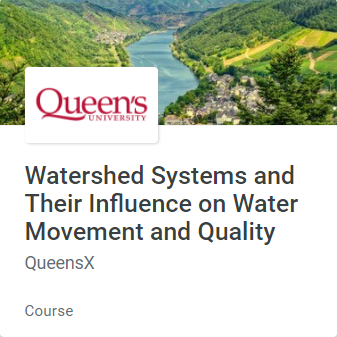 This course focuses on watershed systems and their influences on water movement and water quality. This includes the implications of agriculture and urbanization on water movement and quality within a watershed.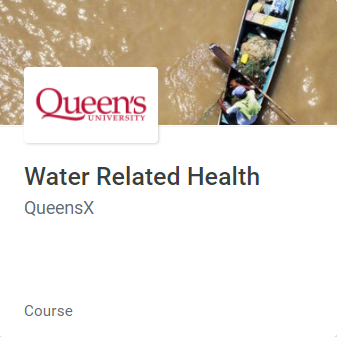 Water plays a critical role in our daily lives. This course is an introduction to human health at the individual and population level.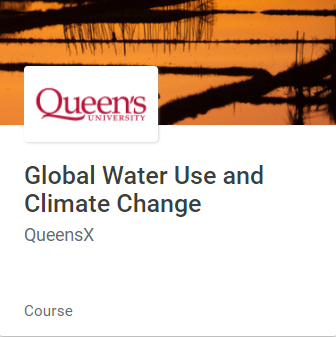 Humans are vast users of water. From large-scale agriculture to individual domestic use, water resources are being consumed at a tremendous rate. This course investigates the use of water by humans across the globe.