View Calendar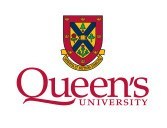 The purpose of the Award is to recognize staff members who consistently provide outstanding contributions during their workday, directly or indirectly, to the learning and working environment at Queen's University at a level significantly beyond what is usually expected (e.g. improving the workplace efficiency, quality of work life, customer service, problem-solving, etc.).
Nominations will be accepted in two categories;
Individuals
Teams (a maximum of two awarded per year)
For a group of individuals who share mutual responsibilities and demonstrate a cooperative team effort, the "team" aspect of their performance must be clearly identified and documented. There will be one certificate awarded for each successful "team" nomination.
The Nomination and Selection process is confidential.