In 2017, a new program was initiated to engage adults in the importance of water, the Great Art for Great Lakes program. Kingston was one of eight communities selected within a larger initiative for the Canada 150 celebrations. For this event, a public call was posted to attract regional artists to compete to produce a permanent art piece celebrating the Great Lakes and what they mean to the people and cultures that depend on them. This culminated in a public event in Kingston, where Great Art for Great Lakes partnered with The Tett Centre, Queen's University, Beaty Water Research Centre, Utilities Kingston and Public Health Ontario, to Host A Night of 'Great Food. Great Lakes.' This public event attracted over 100 attendees from across many cultures and was formulated around the connection of water to the production of local food in the Great Lakes Basin. Local chefs, including three Indigenous chefs, produced food items designed to engage the public in water and food discussions.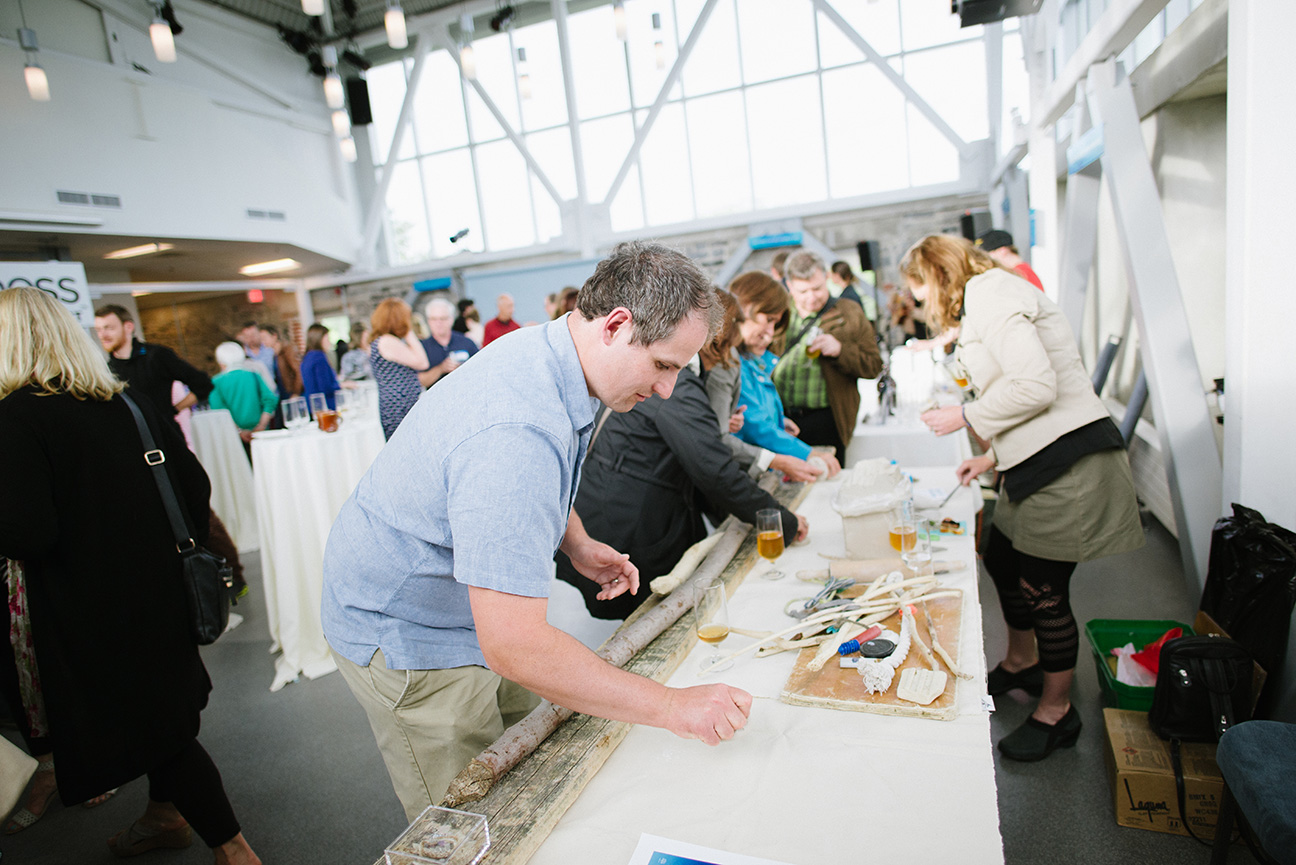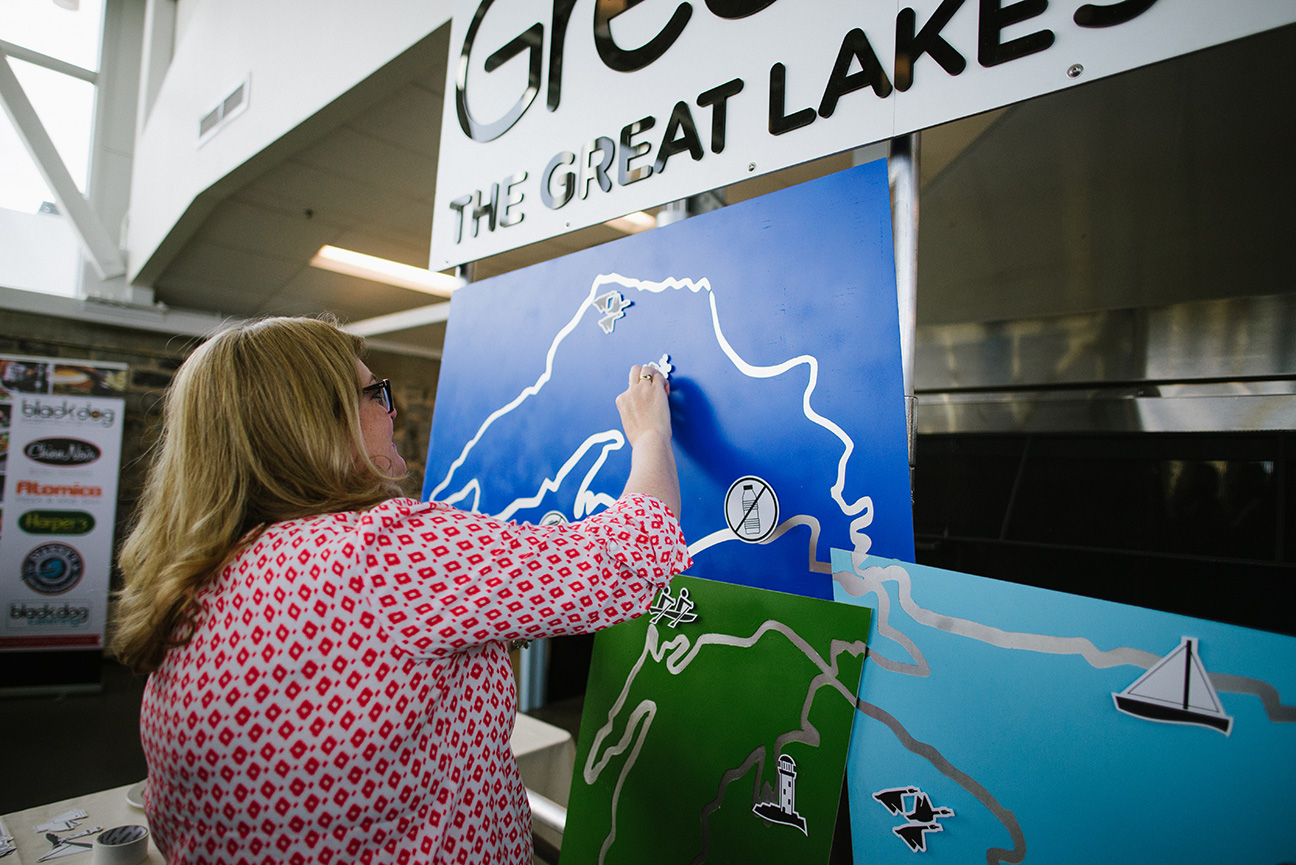 ---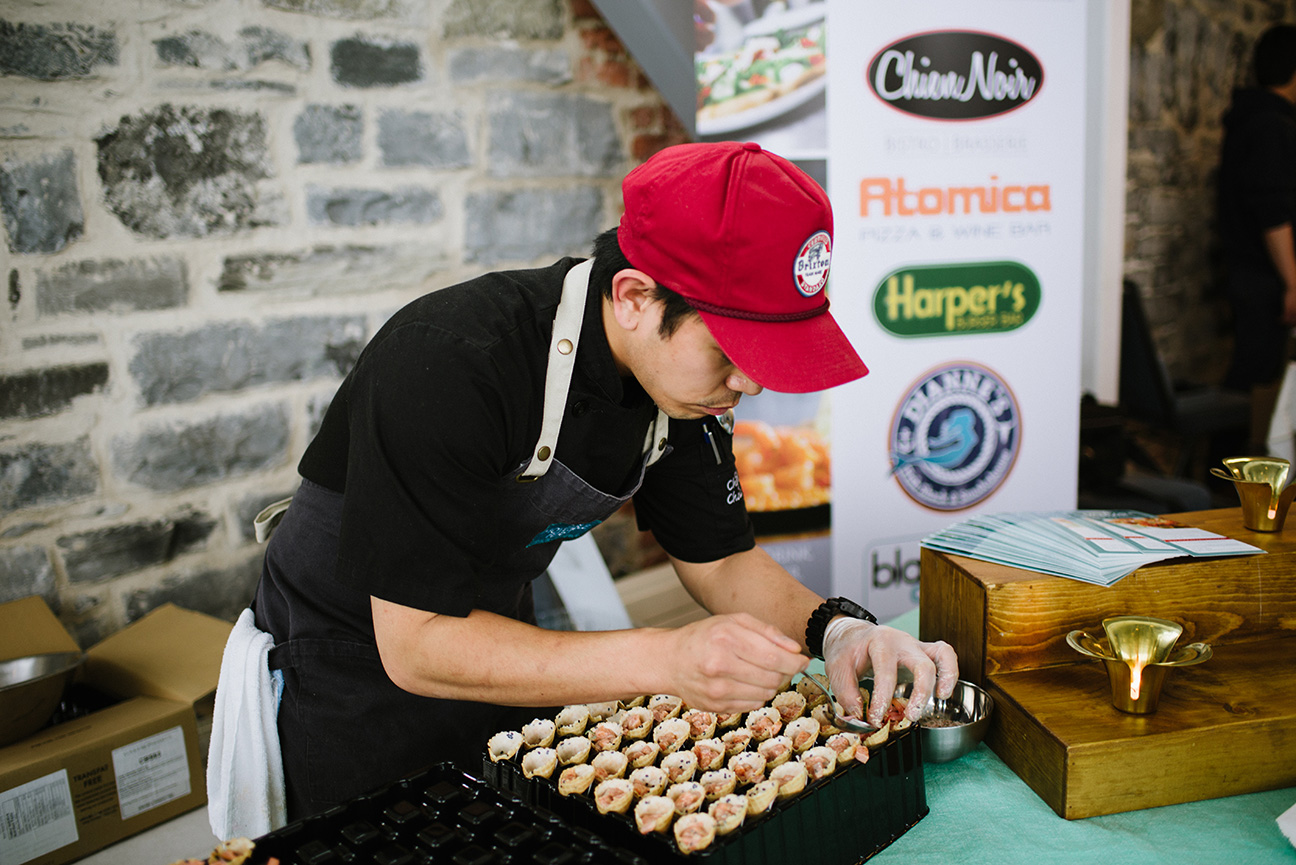 ---
---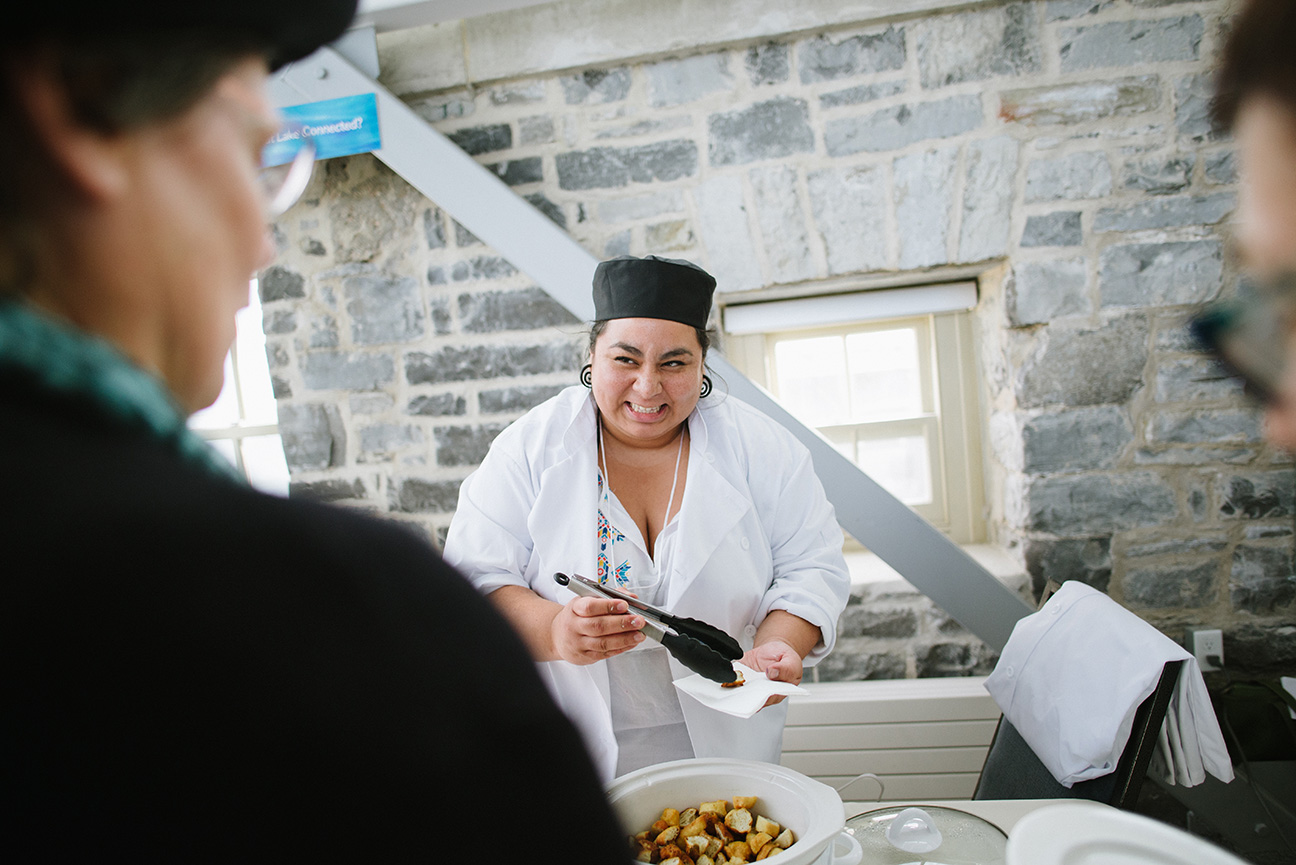 ---
The regional artist selected for Kingston was Andy Berg. Andy is a Kingston Sculptor that led a community art project, Aqua Viva, to engage in the discovery, celebration and fostering of our special relationship to the waters of our own Great Lake, Lake Ontario. Berg engaged the community in her creative processes to collectively sculpt the Great Art for Great Lakes (GAGL) collaborative low-relief ceramic wall work entitled Aqua Viva, which is housed in the Tett Centre for Creativity and Learning. For more information on the Aqua Viva installation, click here!
Waterlution's Great Art for Great Lakes sponsored similar projects in seven other Great Lakes communities, including Toronto, Hamilton, Thunder Bay and Mississauga. Each community hosted public events to introduce their commissioned artist who will collaboratively create a permanent work of art to celebrate Canada's 150th birthday. Great Art for Great Lakes is funded through the Canada 150 Fund and the Ontario Trillium Foundation.