---
Wednesday, July 17th, 2019
The LEaders in wAter anD watERshed Sustainability (the LEADERS) program hosted by the Beaty Water Research Centre (BWRC) is lead by Dr. Stephen Brown, Associate Professor in the Department of Chemistry & School of Environmental Studies. The program is funded ($1.65M over six years) through the NSERC Collaborative Research and Training Experience (CREATE) and was launched in 2018.
"The program will support 72 Highly Qualified Personnel (HQPs) over six years. It is currently supported by eleven...
---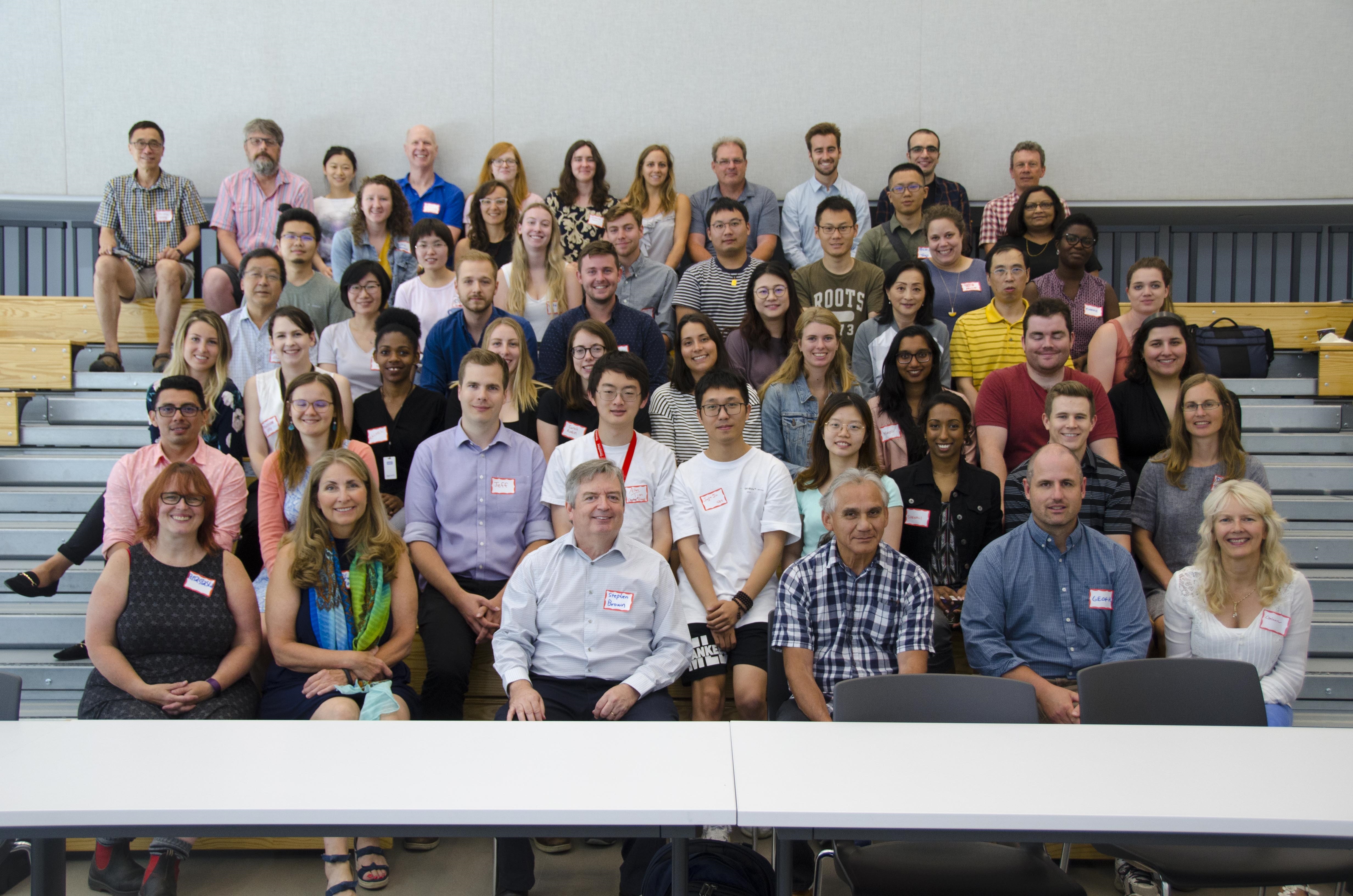 Monday, June 24th, 2019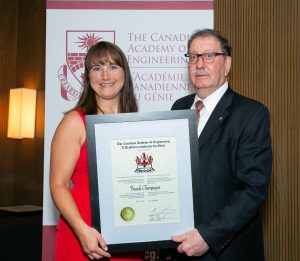 Two faculty members from Queen's Faculty of Engineering and Applied Science, Pascale Champagne (Civil Engineering) and Kevin Deluzio (Dean; Mechanical and Materials Engineering), were inducted as fellows of the Canadian Academy of Engineering at its annual general meeting in Quebec City on Friday, June 21...
Friday, June 14th, 2019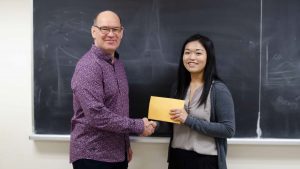 Sammi Cheng, a graduate student in Chemical Engineering at Queen's and BWRC affilaited student, was awarded the Paul Semple Scholarship for Innovative Mines this morning.
One of the trustees of this award, Mark Baker, came to Kingston to meet Sammi and to personally deliver a scholarship cheque ($2000)...
Friday, June 7th, 2019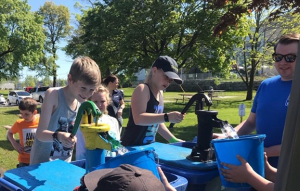 The 2019 Great Lake Water Festival took place on Thursday June 6th in Lake Ontario Park. Approximately 350 Grade 4 students attended the day run by 90 volunteers! This annual festival is designed to motivate students to become water stewards in their homes, classroom, and community. Activity stations combine interactive, hands-on learning opportunities for students to 'soak up' knowledge on water conservation and protection, water health and safety, water science and technology, water and society , and indigenous...
Thursday, May 16th, 2019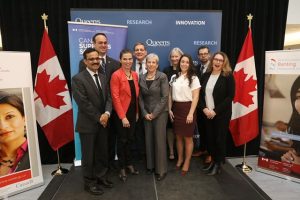 The Honourable Kirsty Duncan, Minister of Science and Sport, visited Queen's University to talk about the promising future of university research across the country. At a special event, inside the newly-opened Mitchell Hall, the minister officially announced more than $35 million in funding for the Vanier Canada Graduate Scholarships (166 in total) and the Banting Post-Doctoral Fellowships (70 in total). This includes support for four Queen's researchers who have earned Canada's most-coveted prizes for PhD and...
Monday, May 6th, 2019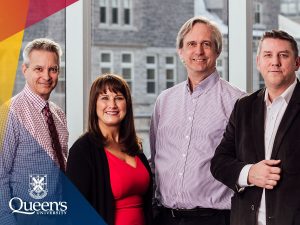 Engineering a sustainable future requires input from multiple approaches and perspectives. Four leading Canadian researchers from Queen's University have been awarded the NSERC Brockhouse Canada Prize for Interdisciplinary Research in Science and Engineering for their work in enhancing the value and sustainability of our natural renewable resources though...
Wednesday, May 1st, 2019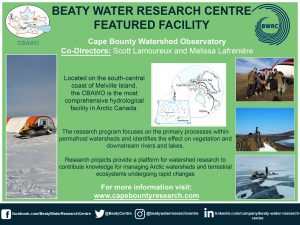 The Cape Bounty Arctic Watershed Observatory has joined the BWRC as a research facility! We look forward to working with co-directors Dr. Melissa Lafreniere and Dr. Scott Lamoureux. For more information check out their website!
Thursday, April 18th, 2019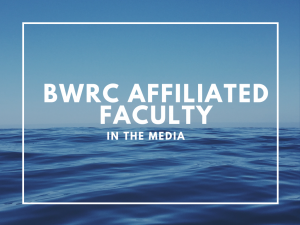 If all goes well, 2030 will be quite a special year.
Global and local community leaders from more than 170 countries have pledged to "significantly reduce" the amount of single-use plastic products by 2030. Success would result in significantly less plastic pollution...
Monday, April 8th, 2019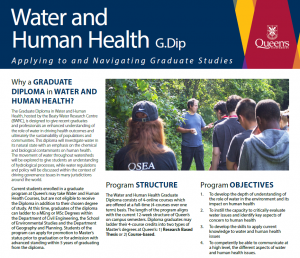 The Beaty Water Research Centre has launched an online interdisciplinary graduate diploma program in Water & Human Health. Registration for May 2019 start is now open!
Monday, April 1st, 2019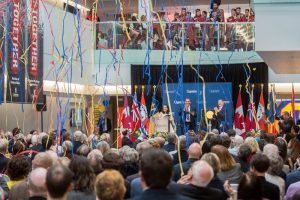 Roaring applause and celebratory streamers filled the grand central atrium at Mitchell Hall this past weekend, marking the official opening of Queen's University's newest building. With a little help from a robot named Ibex, Principal and Vice-Chancellor Daniel Woolf and lead donor Bruce Mitchell made the announcement to an audience of several hundred guests – including...
Thursday, March 28th, 2019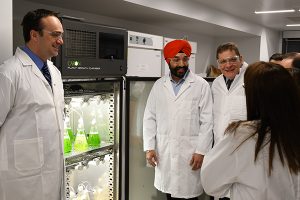 Principal Daniel Woolf welcomed Innovation, Science and Economic Development Minister Navdeep Bains and Kingston and the Islands MP Mark Gerretsen for a tour of the newly-renovated Mitchell Hall, on Thursday March 28. Joined by...
Thursday, March 28th, 2019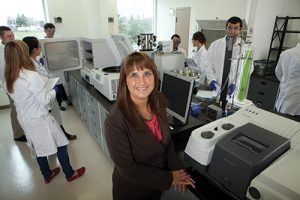 Water-related issues are increasingly becoming a driving force for economic growth, social well-being, and a healthy population in Canada and around the world. This critical interest is reflected in the diversity of water-related research and education initiatives at the Beaty Water Research Centre (BWRC), which recently moved...
Wednesday, March 27th, 2019
Last night Queen's University Teaching Awards Civil Engineering Professor and Beaty Water Research Centre (BWRC) Director, Pascale Champagne received the Undergraduate Research Mentorship Award. Queen's Chemical Engineering Assistant Professor and BWRC affiliated faculty, Louise Meunier earned honourable mention Frank Knox Award for Excellence in Teaching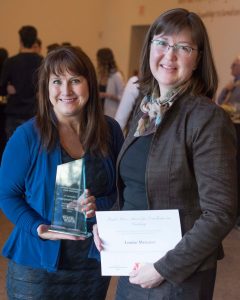 Thursday, March 21st, 2019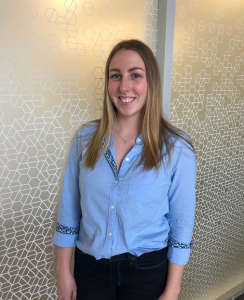 "Since I was a kid, I've always loved reading, learning, and science. When I came out of high school, I wasn't sure what I wanted to do (and still am not completely sure) but knew I wanted to get into something that had an environmental aspect..."
Wednesday, March 20th, 2019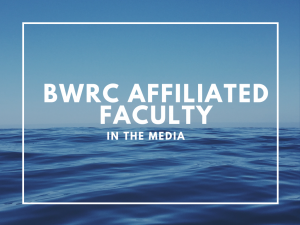 When tropical cyclone Idai made landfall near Beira, Mozambique on March 14, a spokesperson for the UN World Meteorological Organization called it possibly the worst weather-related disaster to hit the southern hemisphere. The massive...
Monday, March 11th, 2019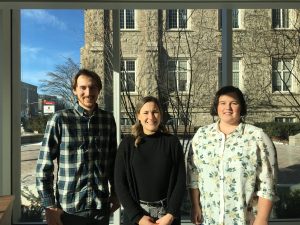 The Beaty Water Research Centre (BWRC) encourages collaborative interdisciplinary research, education, and outreach, spanning traditional water-related disciplines, as well as non-traditional and emerging disciplines. "One of the goals of the BWRC is...
Tuesday, December 4th, 2018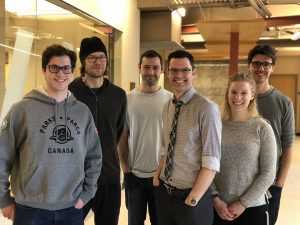 A recent creative collaboration at a lab affiliated with the Beaty Water Research Centre is showing that when art meets science, good things happen. Earlier this year, Kevin Mumford, an associate professor and researcher in the Department of Civil Engineering, hosted artist, geophysicist, and...
Thursday, November 29th, 2018
The Queen's community will have its first look inside the newest building on campus next week, as parts of Mitchell Hall begin to open. Doors will open on Monday, Dec. 3, granting access to the central atriums and a new Starbucks location. Three gymnasiums, two multi-purpose classrooms, and the new Examination Centre...
October 25th, 2018
Queen's University team "SWIM" takes 5th place in AquaHacking Finals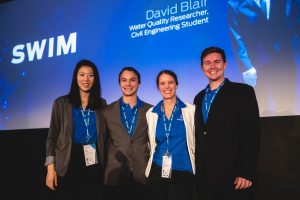 The team, which included current and former Beaty Water Research Centre students was made up of David Blair, Maralika DeGroot, Shuang Liang and Alexander Rey. They developed a decentralized sewage overflow detection, thanks to a drone-assisted infrared camera.
October 18th, 2018
This fall, Mitchell Hall, formerly known as the Innovation and Wellness centre, opens its doors, offering up new and refreshed resources to the Queen's community.
"We are looking forward to the opening of Mitchell Hall, as this will be a signature building for Queen's...
July 24th, 2018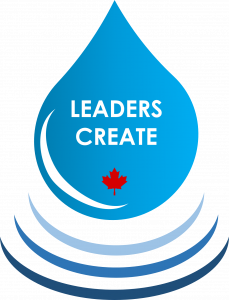 Two Queen's University researchers are leading groups that have been awarded a combined $3.3 million in funding from the Natural Sciences and Engineering Research Council of Canada (NSERC) as part of their Collaborative Research and Training Experience (CREATE) Program to provide innovative training to...
July 23rd, 2018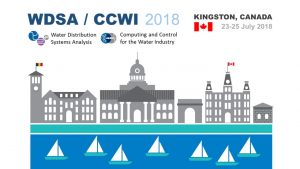 The International Water System Distribution Analysis (WDSA)/ Computing and Control for the Water Industry conference brought together professionals and researchers from around the world to solve problems in the field of urban water systems, modelling, and control. It was jointly hosted by Queen's University and the Royal Military College through Co-chairs Dr. Yves...
February 24th, 2017
Geologist and entrepreneur Ross J. Beaty has provided Queen's University with a $5-million gift to support collaborative research and education in the field of freshwater resources.
In recognition of the gift, the interdisciplinary research initiative has been renamed the Beaty Water Research Centre...