Drinking Water Quality Group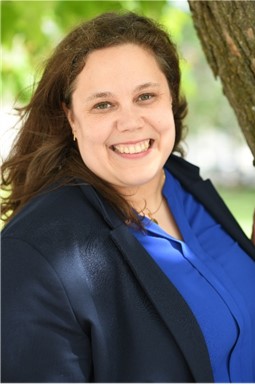 Sarah Jane Payne, PhD, PEng
Dr. Payne is a new faculty member in Civil Engineering and is currently developing a drinking water research program. She is fascinated by the intersection of environment, public health and engineering. Dr. Payne enjoys adapting molecular biological tools and employing analytical methods to explore unintended consequences and trade-offs of water quality management strategies. She is actively pursuing interdisciplinary collaboration opportunities. Her current research interests include understanding the interactions and interplay of water quality, disinfectants, pipe materials, inorganic particles, and the drinking water microbiome. She is interested in how upstream conditions (and changes) impact downstream materials and water quality. Dr. Payne is also interested in developing real-time sensors for water quality monitoring. Prior to her arrival at Queen's University, Dr. Payne worked as an engineer in the federal public service (2014-2019). She worked at both Environment and Climate Change Canada and Health Canada in various water, wastewater, and environmental policy and regulatory roles.
Yves Filion, PhD, PEng, D.WRE
Dr. Yves Filion is a professor in the Department of Civil Engineering and a member of the Beaty Water Research Centre. His research focuses on water quality and hydraulic interactions in drinking water distribution systems. His research is focused on advancing the understanding of mechanisms behind the accumulation and release of metals (e.g., manganese and iron among others) that cause water quality problems when mobilized from the pipe wall; understanding how environmental, water quality, and fluid flow conditions influence the properties of multi-species biofilms (microbial composition, physical structure, mechanical strength) in drinking water distribution systems; and examining the role that heavy metals and antibiotic compounds play on the development of bacterial resistance in drinking water biofilms.