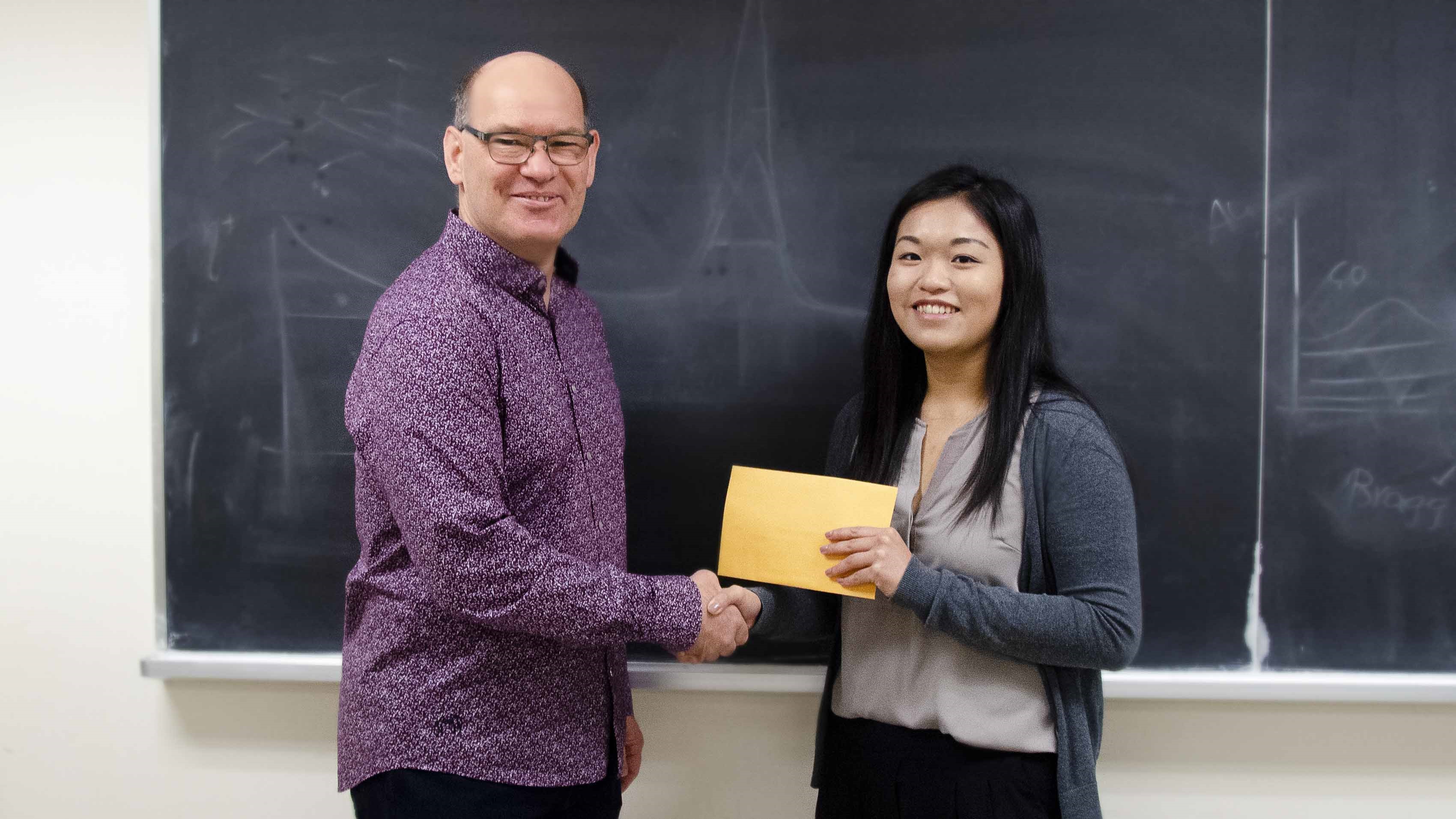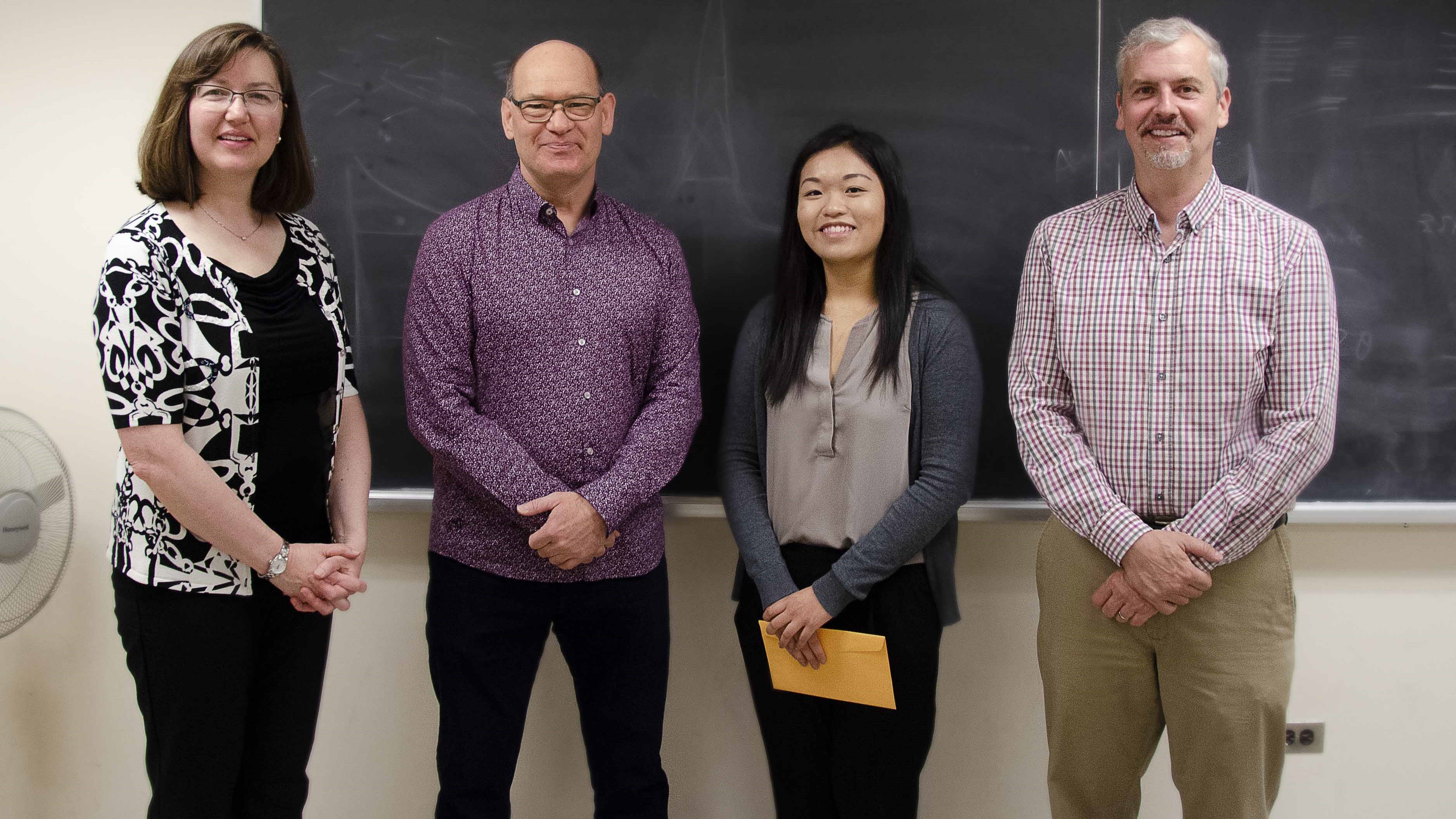 Left to right: Dr. Louise Meunier, Mark Baker, Sammi Cheng and Dr. Dominik P.J. Barz
Sammi Cheng, a graduate student in Chemical Engineering at Queen's, and BWRC affiliated Student, was awarded the Paul Semple Scholarship for Innovative Mines this morning.
One of the trustees of this award, Mark Baker, came to Kingston to meet Sammi and to personally deliver a scholarship cheque ($2000).
Mark is a Queen's alumnus (BASc, MASc from mining) and works a Vice President – Projects at NorOnt (http://norontresources.com/). Mark and one of Sammi's Supervisors, Dr. Louise Meunier, are both involved in various aspects of the development of chromite ore mining in the Ring of Fire.
Sammi (Queen's Engineering Chemistry class of 2019) is working with Dr. Meunier this summer to evaluate the toxicity of graphene nanoplatelets. This fall, she will start her master's research with Dr. Dominik P.J.Barz and Dr. Meunier. She will work on a graphene-based microsensor to detect the presence of hexavalent chromium in drinking water and mine leachate.